Our experts
At Belkovy law firm we know that our people are our strength. We strive to recruit, train and retain the very best talent in order to deliver the very best immigration services to our valued clients. People are at the centre of everything we do, and we are proud that our lawyers are trustworthy, highly competent and organized.
Mrs. Veronika Belkova is a Partner and a co-founder at Belkovy law firm in Kyiv and leads the Immigration law team.
Mrs. Belkova has a prominent expertise in all areas of Ukrainian immigration law including obtaining temporary residence permits and all types of visas, as well as obtaining immigration permit and permanent residence permissions.
Veronika provides legal advice on Ukrainian citizenship acquisition and EU visa applications and assists clients in real estate activities.
Prior to establishing Belkovy law firm Mrs. Belkova pursued a career as an associate lawyer at immigration law firms located in Kyiv where her practice consisted mainly of corporate and immigration matters.
Mrs. Belkova loves her work as an Immigration lawyer as she finds it fulfilling to provide honest, accurate information to individuals who are seeking to change their lives and offer their children a bright future in Ukraine.
Education
Taras Shevchenko National University of Kyiv
Civil and Business Law department
Master of Laws
Veronika Belkova
Partner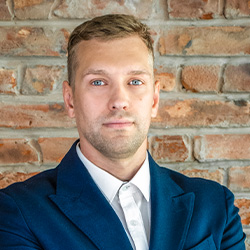 Eugene Belkov
Partner
Eugene Belkov is a Partner and a co-founder at Belkovy law firm who specializes in commercial law and business relations, custom clearance and car registration.
Mr. Belkov has extensive experience advising both corporate and individual clients on business law commercial matters.
Education
Moscow state university, Russia
Moscow business school
Sevinj Yakubova is a Senior associate at Belkovy law firm and manages Belkovy's Corporate and Business practice.
Ms. Yakubova deals with corporate, labour and contract law.
Within the firm, Sevinj assists individuals and corporate clients with all aspects of corporate law in Ukraine as well as company registration, obtaining work permits, M&A consulting and legal defence.
She also gained valuable experience and understanding of commercial and tax law.
Education
Taras Shevchenko National University of Kyiv
Law department
Master of Laws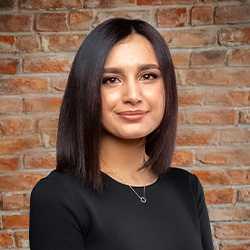 Sevinj Yakubova
Senior associate